Mr. Vivek Chaturvedi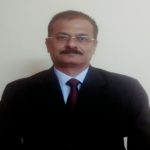 Mr. Vivek has more than 27 yrs. of extensive experience of Business Development, Sales & Marketing in the field of Telecom, IT industry. Presently associated with SAMAX as GM-Sales & Marketing and handling corporate clients (Private Operators & Switch Companies). Also involved in Bid Management, Proposal Writing, Project Costing & Pricing, Team Management, Vendor Negotiation, Presales.
Keen planner and strategist with expertise in increasing overall sales, profitability & growth to the company. Consistently attained preset sales targets. Team leader with the ability to recruit, train and mentor the team members.